LIVE DVD『SHIN LIVE TOUR 2018 "on my way with innocent to「U」" at 恵比寿LIQUIDROOM』
LIVE DVD『SHIN LIVE TOUR 2018 "on my way with innocent to「U」" at 恵比寿LIQUIDROOM』
SHIN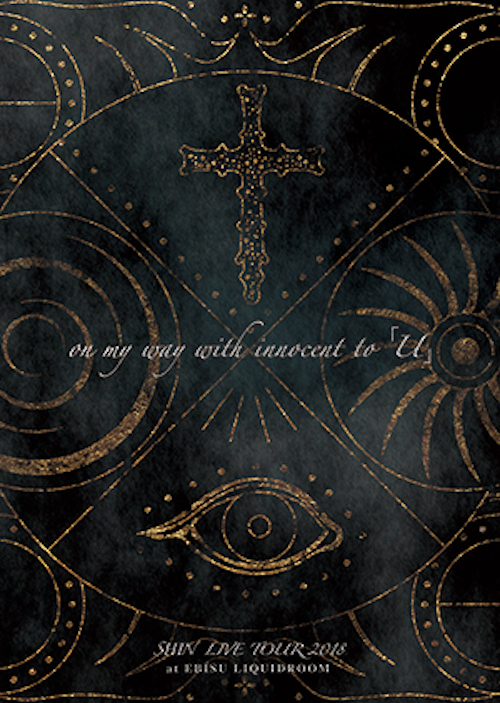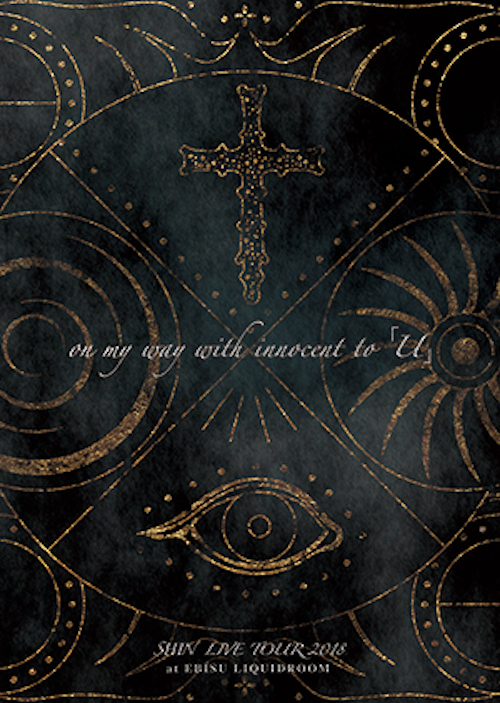 【ITEM】
Dec.24th 2018(Mon)Release
『SHIN LIVE TOUR 2018 "on my way with innocent to「U」" at EBISU LIQUIDROOM』
■[DVD・1disc]¥4,500+Tax EAZV-5008
■All the songs and MC recorded

[Contents]
01. Stay Tuned
02. why not?
03. Without You
04. jack the ripper
05. MC
06. GLAMOROUS SKY
07. on my way with innocent to「U」
08. 9 deadly sins
09. Fears and DRuGs
10. diluculo
11. 4444
12. paradox
13. rose
14. Miss Lily
15. this is our way
16. just going true side
ENCORE
17. MC
18. WEAKEND
19. MC
20. restart
ENCORE2
21. MC
22. on my way with innocent to「U」

※

Regarding "Pre-order product cancellation"
While your status is "backordering" and within 7 days, we will accept the

cancellation.
If your status is "Processing" or passed 7 days after you confirmed your order, we regret to inform you that we do not accept the cancellation.
※Your order has not confirmed when you put in the cart. The product may sold out unless you confirm the order.
※You can not change the
quantity or add products after your order confirmed.
※
We will send the order confirmation / Shipment Notification by e-mail.