【GOLDEN BOMBER】2019 EVENT/FES NEW GOODS INFORMATION
【START DATE】
Aug. 5th(Mon)17:00〜JST
【Estimated Shipping Period】
※We'll make shipments of whatever becomes available.
【ITEM】
★RUBBER WRISTBAND
Color:Pink×Yellow×Green
Size:Width 2.5cm×circumference 18cm
¥600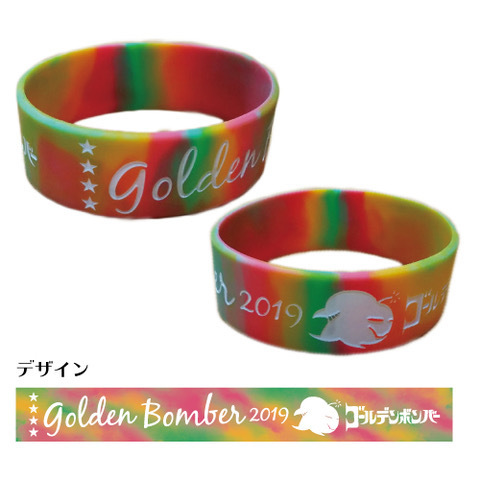 ★Icetowel&Pouch
It cools you down by just soaking.
You can put the towel in to the pouch as it wet!
Ice towel:W100×H30cm
Pouch:W23×17cm
¥2,000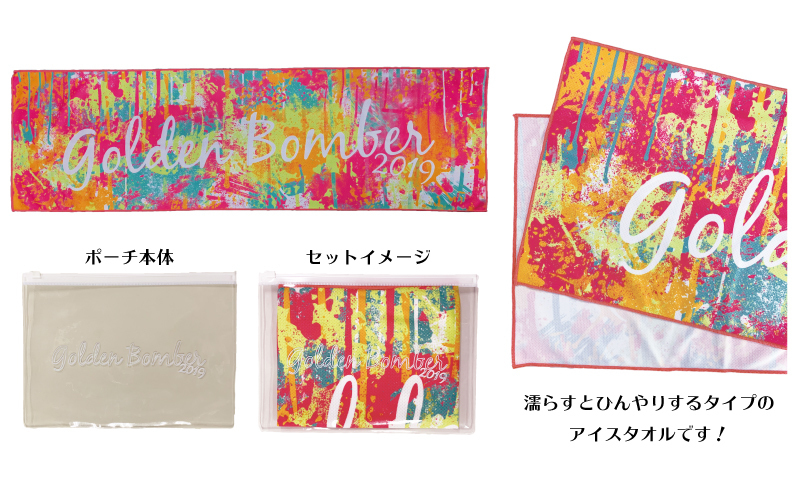 ★Foldable fan
Size:W19.5×H24cm,Folded/W9.5×H8cm
¥800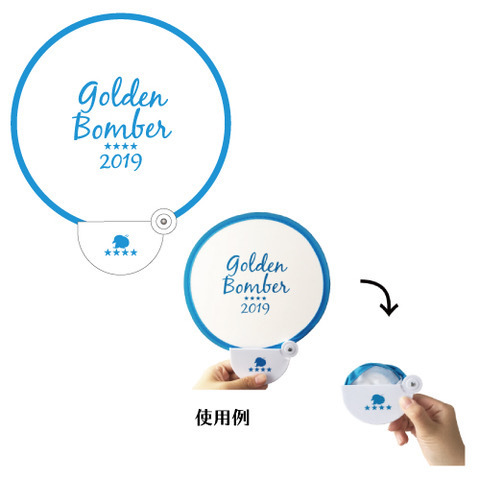 ★T-shirt
Color:Black
Size:L,XL,XXL
¥3,100

(L)
Length:71cm
Width:53cm
Sleeve length:21cm
(XL)
Length:74cm
Width:56cm
Sleeve length:22cm
(XXL)
Length:77cm
Width:59cm
Sleeve length:23cm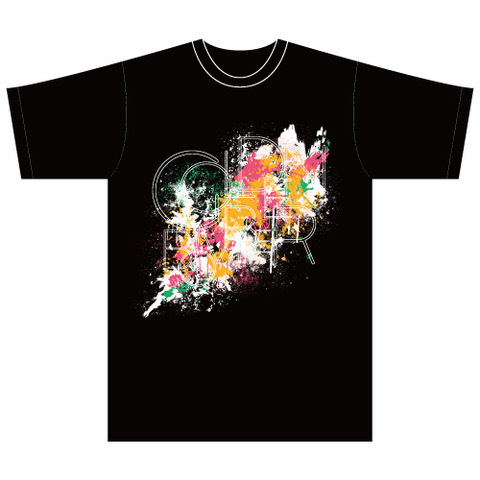 ★Tote bag
Color:Black
Size:W30×H50cm(Including the handle)
¥1,500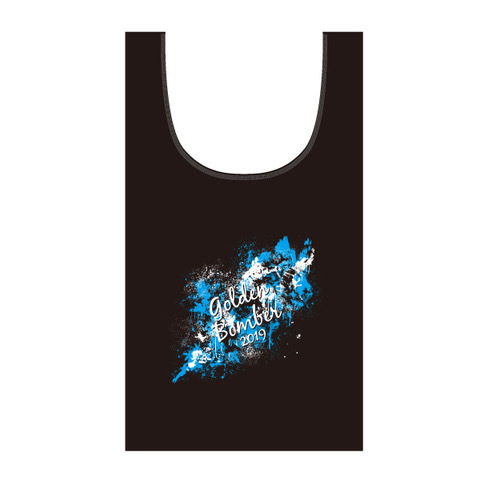 ※The image of the item on the web site is
for illustration purposes only. Actual product may vary.
※Your order has not confirmed when you put in the cart. The product may sold out unless you confirm the order.
※You can not change the
quantity or add products after your order
confirmed.
※
We will send the order confirmation / Shipment Notification by e-mail.