【KIRYUIN SHO】"DOROBUNE HOUSOUSHITSU" GOODS INFORMATION
【START DATE】
February 16th (Tue)17:00~ JST
【Shipping date for domestic】
March 15th (Mon)〜
※All the products ordered together with this item will be shipped after March 15th (Mon). The products ordered together with this item can not be shipped separately, so please be careful. (Please order normal products in a different order)
※If you place an another pre-order, we will arrange the shipment with whichever comes later.

★Dorobune Kanpai Mug
鬼龍院翔の配信番組「泥船放送室」のリモート晩餐会コーナーの時に、
食べ物しか指定していない場合は水筒で一応乾杯するのがなんだか味気無いので、マグカップを作ってみました。
Size : φ78×86mm(out side diameter φ88mm)
Capacity : 260ml
Heatproof temperature : 100℃
Price : ¥2,000(tax in)
※Hot and cold insulation effected
※Do not microwave or put it on fire directly
※Dish washer dryer is not recommend
※It might be damaged if put it in to a freezer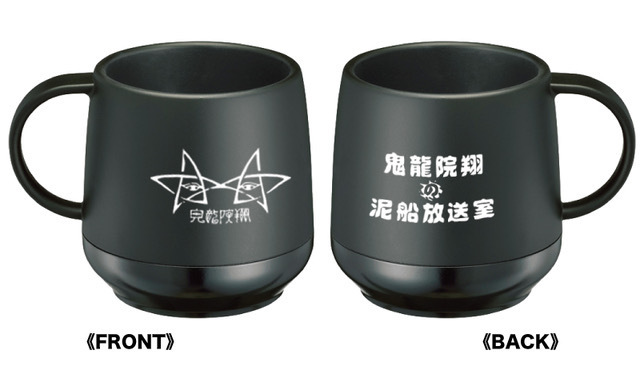 -Regarding shopping-
※This product is silkroad store only item. We don't sell this item on the tour venues.
※The image of the item on the web site is for illustration purposes only. Actual product may vary.
※Regarding "Pre-order product cancellation" While your status is "backordering" within 7 days we will accept cancel.If your status is "Processing" or passed 7 days after you confirmed your order, we regret to inform you that we do not accept cancellation.
※Your order has not confirmed when you put the item in to the cart. The product may sold out unless you confirm the order.
※You can not change the quantity or add products after your order confirmed.
※We will send the order confirmation / Shipment Notification by e-mail.