【ZOMBIE】NEW GOODS INFORMATION
・通販限定プレゼント
「バクテリアン ポンチョブランケット」を通販にてお買い上げのお客様に「直筆サイン&一言メッセージ入りトレカ2枚セット」をプレゼント!
※「バクテリアン ポンチョブランケット」にはKタイプ絵柄トレカ(奏多&REIKA・青井ミドリ&izunaの両面プリント2枚)のプレゼントとなります。
※会場での販売は現状未定です。また、特典は通販限定となりますので、特典をご希望の方は通販でのお求めをお願いいたします。
※すべてのグッズ・特典は数に限りがございますので、予めご了承ください。
【Start Date】
November 18th 18:00 JST

【Estimated shipping date for domestic】
December 26th

【Item】
◎Bacterian poncho
You can use it in 4ways
Size : W141×H60 cm
¥5,800(tax in)
<silkroad store original benefit>Trading card K
(「Kanata&REIKA」/「Aoi Midori&izuna」set in 2)
★All
purchaser
are given a present!Trading card with their autograph and messages.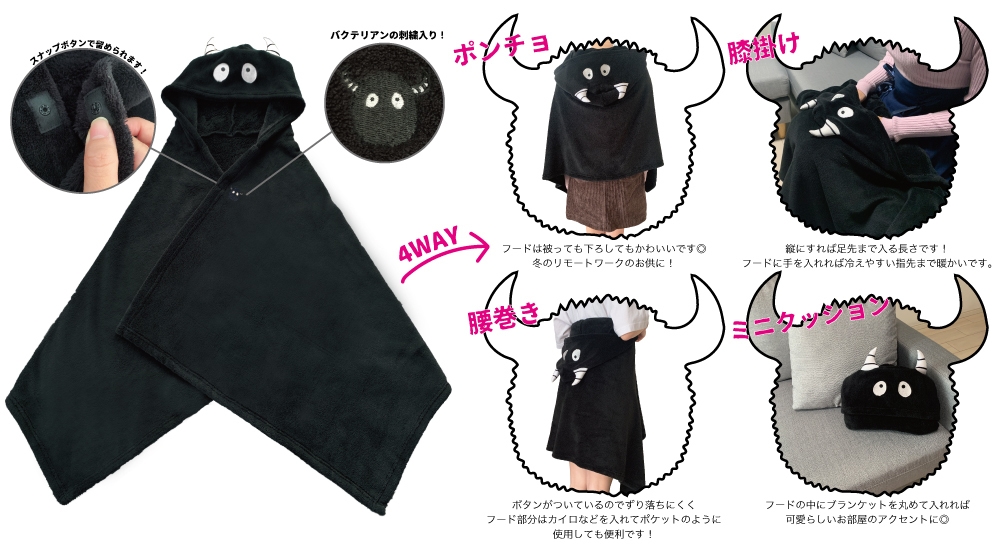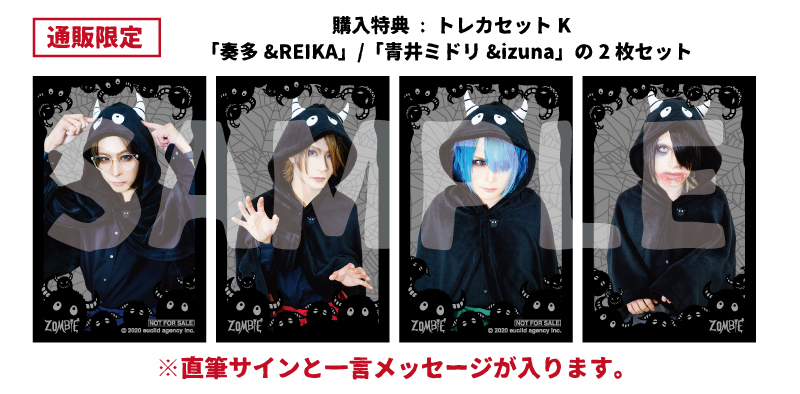 ◎instax case(2020_E)
Including 2 instaxes(Jersey and santa costume)
Size : W10.5×H19.5 cm
¥2,300(tax in)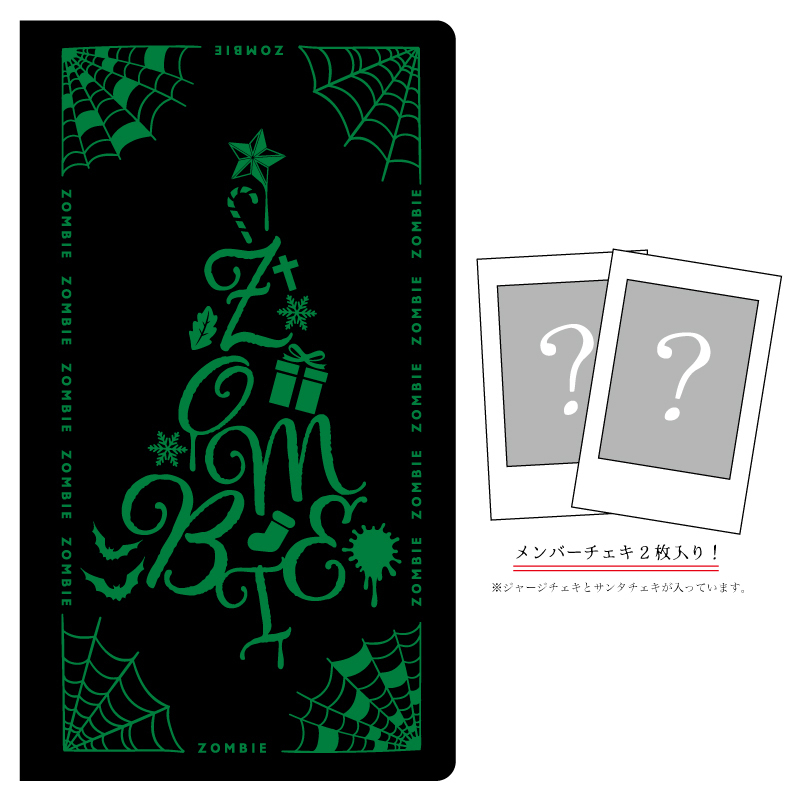 ◎Acrylic key ring(2020_H)
Size : Kanata/W5×H10.7cm, izuna/W5×H10.5cm, Aoi Midori/W4.2×H10.9cm, REIKA/W3×H10.8cm, Stand plate(common)/W5×H5cm
¥1,200(tax in) each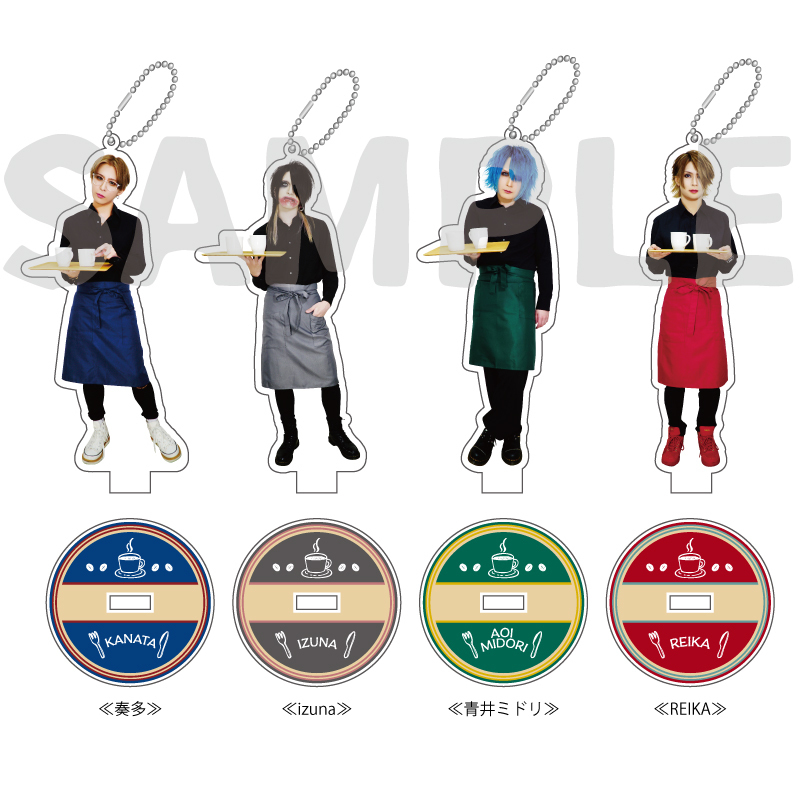 ※The image of the item on the web site is
for illustration purposes only. Actual product may vary.
※
Regarding "
Pre-order product cancellation" While your status is
"backordering" within 7 days we will accept
cancel.
If your status is "
Processing" or passed
7 days after you
confirmed your order, we regret to inform you that we do not accept cancellation.
※Your order has not confirmed when you put the item in to the cart. The product may sold out unless you confirm the order.
※You can not change the
quantity or add products after your order
confirmed.
※
We will send the order confirmation / Shipment Notification by e-mail.